Everything. You naked hiking photos useful piece
hikenakedday iceagetrail devilslake. A photo posted by Kate G kisforkate on Jun 21, at pm PDT. A photo posted by Trevor Crunchmaster Pyke trevorpyke on Jun 21, at pm PDT. A photo posted by Erick Gaudreau egoodsyahknow on Jun 21, at pm PDT. A photo posted by JD Mallory geophilic on Jun 22, at am PDT. A photo posted by Jennifer Lynn jenniferxlynn on Jun 21, at am PDT.
This website contains affiliate links, which means The Trek may receive a percentage of any product or service you purchase using the links in the articles or advertisements. The buyer pays the same price as they would otherwise, and your purchase helps to support The Trek's ongoing goal to serve you quality backpacking advice and information.
Thanks for your support! To learn more, please visit the About This Site page. My name is Kenny but you can call me Bottle Cap. In I came down with a bout of Springer Fever and left my job to wander the Appalachian Trail with my fiance now wife Fun-Size.
Since leaving the trail Fun-Size and I find ourselves trying to make life work in southern California while still maintaining our love for long-distance hiking. So many trails, so little time. We love to hike naked and do when ever possible which is not much in South Dakota homeland of the puritanical.
Here we go out to the Badlands and a few secluded place in the Black Hills which there is getting less and less of. If you get caught in this state you will go to jail because of the small minded folks here think you must be child molester or wacko.
The same people in power now grew up in those times just like myself: 63 yr. old and still enjoy hiking nude with my wife. The law should make common sense distinctions between blatant attempts to shock in public versus discreet innocent activities like hiking or swimming in secluded spots.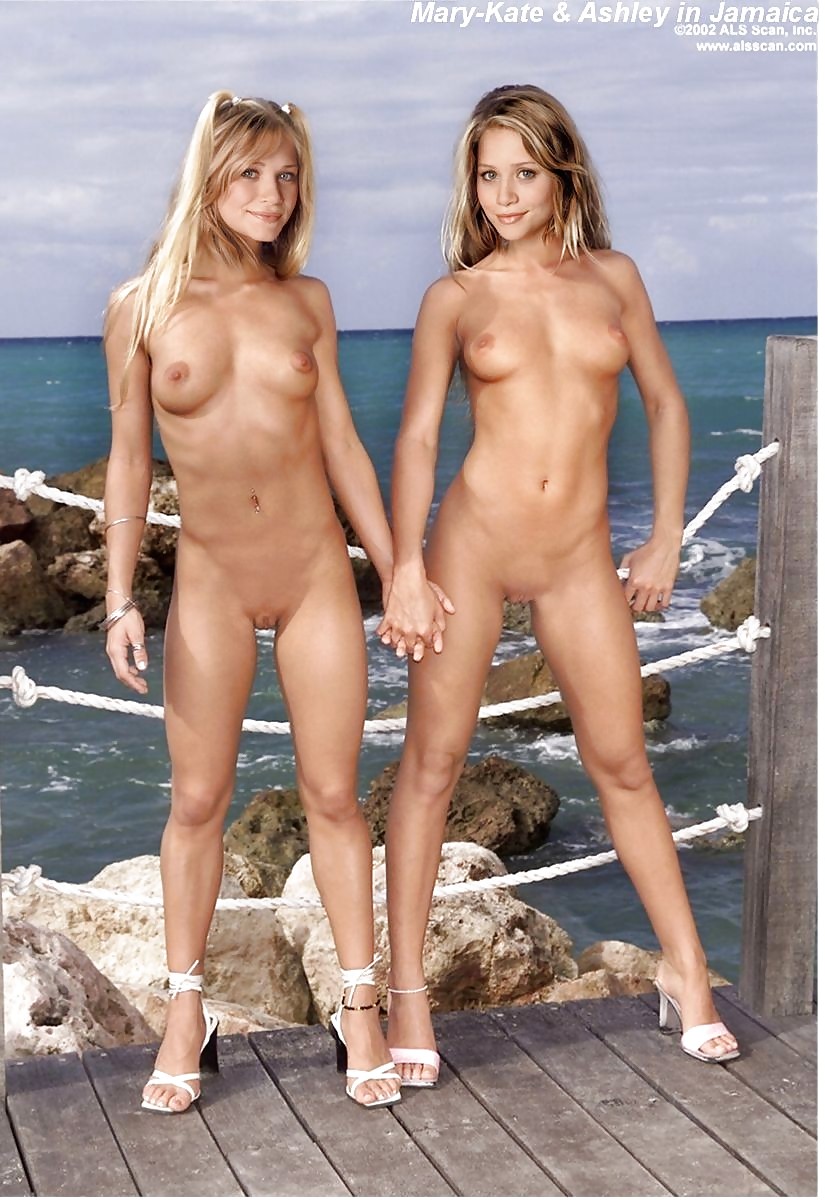 Hi Mike I am 64 and totally agree with you. Live in Wa state now and nude hiking is still my pation. Feel free to e-mail Kurt. Another naked-hiking Washingtonian here! Melanoma due ozone hole over NZ you say! stronger bones, less chance of cancer. Interesting, so called primitive people who live naked do not look or focus on others private parts.
Do unto others as you would have them do unto you Rule 2, Gods 2nd great commission. Get a life, we are all surprisingly similar. yours in good health, Fred. Please take back to my childhood where. I say let us be NAKED again.
This claims, Thanks also to Mr. I suppose this is the potential risk you run if you choose to hike such trails in the nude. Nude hiking is a great way to fit in some physical exercise whilst taking the opportunity to feel even more connected to nature by enjoying it in the nude. I treat nude hiking as more of a recreational activity and would always advise exercising caution and prioritising safety which I talk a little bit about in the video. So, come and soak up the awe-inspiring beauty with me and find empowerment in going au naturel in nature.
Follow my adventure and enjoy the views of scenic northern New South Wales, Australia, along the way. PATREON - patreon. com INSTAGRAM thenudeblogger - instagram. So, get yourself some refreshments, wind down and sit back and enjoy the serenity ? Happy viewing!
Jessa Xx. The dissipated remnants of hurricane Danielle have been lurking off the coast of Ireland these last few days and forecast to be moving across the British Isles; on Sunday the wind got up and there were gales forecast in the Irish Sea and I chickened out of going out on my own although several boats did sail on the high tide.
Sunday was too windy for sailing. I'm going to have to experiment with techniques for reefing the sails, or sailing on the jib only. I saw a centre page pull-out guide in one of the yachting magazines this week entitled, "Your guide to crossing the Atlantic" - I dream. It's been cool and windy here but with a lot of bright sunshine interrupted by occasional showers.
The leaves are starting to thin on the trees and most of the apples are in, except the late ripening ones. I was hoping there might have been a chance to take the boat out, but the weather really wasn't suitable. Most of the moored sailing boats are coming in onto dry land for the winter now. I did get some useful clearing done in the garden and managed to build up our supply of fire-wood.
Richard was following me behind the wheelbarrow and he managed to tumble into the pond! It is simply beautiful being out in the garden. There is something very special about this time of year: the colours, the earthy smells and the sound of the wind in the trees.
Autumn has set in a big way: chilly, grey and wet, and particularly dismal now that the nights are drawing in. Definitely time for the wood fire in doors. It was beautiful though in the garden on Sunday: I got a lot of clearing done and generated much material for bonfire night; also, I came across a hedgehog - not so rare in our garden but unusual in broad daylight and nice to see.
Adam insisted I tell stories to him about hedgehogs for the rest of the day. At 11 p. there was a 10 metre tide bursting on the sea wall with a strong northwesterly wind behind it and a full moon.
I never saw such a high tide here. The sea was all over the road.
For naked hiking photos rather valuable
I felt a strange, pleasant, almost terrified excitement because there is one recurring nightmare that I have occasionally had in adult life which involves standing on a foreshore and seeing the monster of all waves rising up and bearing towards me and the growing realisation that I won't escape it in time.
Our bonfire party is tomorrow.
As usual, a huge pile of wood has appeared as though by magic in the night, the local contractors see it as an opportunity for free rubbish disposal and it will take four of us half the day to built it into burnable shape tomorrow, but this is all part of the fun.
Adam is looking forward to it and so am I. We like too much where we live: our wonderful garden, horses over the fence, lying in bed listening to the waves on a summers night, the crashing surf of a winter storm, opening the door to the tangy smell of sea air in the morning, sunrise in a crispy dawn sparkling on frost-covered sand, and the pink rays of setting sun over the water glowing off the distant Welsh hills.
It's a clear, frosty night with a full moon. There's a thin, misty vapour over the water as the tide silently slides past the sea wall and the oyster catchers make their eerie call - I love it!
Out sailing again - first launch this year. Saturday was a beautiful day and I took Adam out on the high tide in the evening while the sun was lowering in the west. It was neap and there was virtually no wind - very still, we moved like a whisper. It was so still that we went aground neap tides don't leave much room to manoeuvre between sand banks and didn't even notice that we were stuck for about a minute!
It was good to be on the water again. The sun is a great red orb above the horizon. The boat is all set for launching at the next available opportunity - this weekend. It is a long weekend with the May Day holiday and there are high spring tides around midday - perfect! Sailing has been wonderful!
Especially yesterday, when conditions were perfect and I spent three hours exploring some of the far reaches of the sand-banks several miles up and down the coast. I'm looking for the best route across the shallows that will allow me to circumnavigate the islands in the mouth of the Dee estuary on a single high tide. The timing is important in order to avoid being left high an dry. Sailing is good exercise: strong on the back and arms hauling the trailer along the road to and from the slipway, and then on the tummy muscles when leaning out to balance the boat when it's heeling over.
I had an embarrassing little incident two weeks ago in front of the lifeboat. It was a perfect day for sailing, sunny with a gentle breeze.
I'd been out for about an hour and was starting to think about coming in for some lunch when I saw the Hoylake lifeboat coming past.
This is a big, powerful, offshore boat with an experienced, sea-going crew.
It pulled up close to our slipway, and the crew having passed some lines ashore set about some rescue exercises. Meanwhile, I thought I'd better make a good impression. I gave them a wide berth and tacked cleanly round to make my approach to the slipway in such a way as to avoid any risk of entanglement with their lines. Gliding in smoothly, I reached aft to raise the rudder to stop it grounding, but instead managed to pull the tiller off the rudder stock: the boat slewed round out of all control and, before I could do anything about it, heeled over wildly and capsized, right in front of the life-boat!
What's more, a crewman was recording the whole incident on video! I righted the boat without assistance and then sailed out again to allow the self-bailers to empty the boat of water to avoid the embarrassment of having to do so ashore. Afterwards, our local lifeguard, who was also there on duty, remarked that I couldn't have chosen a better moment: the lifeboat only comes down here about once a year!
We've finally booked our holiday cottage for this summer: a house on the shores of Loch Torridon, way up in the north west of Scotland. I'm really looking forward to it. It is in one of the most beautiful parts of Scotland and a superb area for mountaineering. Everything is literally on the doorstep. There is access to the loch to launch the boat and the cottage lies at the very foot of one of the most spectacular mountains in Scotland, Liathach, the crest of which, soaring to 3,ft directly above the sea, is considered to be one of the four classic ridge routes in the country.
Of course, scope for serious mountaineering will be limited, but at least we will be four adults to share child minding. Unfortunately, the cottage was only available for one week and not two, but we plan to take the tent and tour for a few days after. I'm already really excited. Onshore breeze, about force 3, which seems plenty strong enough for me single handed. The question arises how to launch at a right angle to the breeze with the sails up; hoisting the sails once afloat would be the better solution but with no means of holding the bow this could be awkward.
I wheel the boat on the trolley half into the water then swing the trolley to head the boat into the wind, hoist the sails, rig the rudder, then manoeuvre the trolley so as to allow the boat to float, holding the bow. I'm glad Alix then turns up to retrieve the trolley. Which direction to cast off? Try to avoid the embarrassing and awkward situation of being blown back onto the sea wall before making way, but to make good way, must lower the plate and sheet-in immediately but can't lower the plate until in deeper water.
Oh well, try it.
Here goes. Shove, hop in and grab tiller. Impetus of shove already gone, drifting back on shore into small party launching rowing boat; sheet-in sheet-in: yes! now 45 degrees to wind and making way, miraculously avoid sea wall. Rudder down, plate down - no, not enough depth for plate, grounding on sand bank; half raise plate, can't tack, bear round with wind, avoid moored boats, must gybe - tricky in confined space, risk of capsize.
Steady gybe by holding vang as boom swings across.
  Hike Naked Day: 30 Photos to Celebrate Backpacking in Your Birthday Suit (NSFW) It's that time of year again! Yes, Hike Naked Day is upon us and it's here to bring out the exhibitionist in all of us. For those not familiar with this hallowed Appalachian Trail tradition, every June 21 hikers celebrate the Summer Solstice by flooding the   Gallery 3 - More pics of people naked and nude on the beach Posted on June 6, by nakedwalker sexy nude naked woman with legs spread and shaved pussy on non nude public beach This is "Hike Naked Day" by Jason Weiss on Vimeo, the home for high quality videos and the people who love them
Now on course with clear water ahead. It takes a few minutes of lively sailing to convince myself that I am really in control. The swell is slight but riding the waves is exciting as every other crest bursts on the bow, shooting spray up my bum leaning out over the windward gunwale.
Flickr photos, groups, and tags related to the "nude hiking" Flickr tag Photos from our second visit to The Ledges on Harriman Reservoir near Wilmington, VT. Nude Hiking The AT in Vermont by Jerry Edmundson. 12 5. Nude hiking a section of the Appalachian Trail in southern Vermont. Jim Tighe Prospecting Nude by Jim Tighe. 10 4 This is a guide to Naked Hiking Day. Learn when and where it is, get some tips on how to do it legally and see fun photos of hikers in their birthday suit. *Warning* - If you are offended by butts and rumps,you might want to go elsewhere ;)ated: February 15th, buckysboneyard.com Naked hiking day is the day when clothes come off and body parts breath freely
Shortly, the rhythmic plunge and rise through the waves works a very soothing effect, my senses become fully attuned to my immediate surroundings and all else seems a world away. I actually took part in a race this weekend. The local sailing club held its annual regatta. While I was launching on Friday evening one of the officers of the club introduced himself and invited me to take part. It's quite an event locally, with a lot of visiting boats from the region and open to non-members.
So there I was on the water on Sunday morning with only the vaguest notion of what was expected. I was confused by the order of buoys and posts that marked out the course, which ones to pass on which side and in which order. Then there was the gun. There were meant to be six minute and three minute warning shots but I'm sure there was an extra one, and on which side of the line was I supposed to be?
At the last moment but too late it suddenly became clear and the start gun found me on the wrong side of the line going the wrong way! The other boats were racing towards the first buoy whilst I having recrossed the line lagged hopelessly in their wake. For a while I was able to follow them, but as the wind got up and the sea became grey and choppy the field spread out and even some of the more experienced boats appeared to become confused and eventually I had to admit that I really didn't know where I was supposed to be heading!
Oh well, I'll know what to expect another time. I appreciated the opportunity to make contact with the sailing club. They seem to be a friendly and pleasantly informal lot and I may consider joining, partly for access to their rather nice clubhouse with bar overlooking the sea, but partly also because it represents a chance to get to know people whose company I might enjoy and who share an enthusiasm for sailing.
It is not a sporty, highly competitive dinghy racing club, although they do organise racing on some Sundays. I have the impression that the competitive cts are not taken too seriously. It is more a group of people who enjoy sailing in all its forms, which suits me. The attractive clubhouse is an added bonus. It was not a competitive streak that induced me to participate in the race on Sunday, but an exploratory streak to see how I might enjoy it, and a sense of curiosity to see how my sailing matched up to others.
I realised that racing is a good way to hone one's skills because I did a lot more manoeuvring and trying to maximise efficiency than when out on my own. I can see how racing could be enjoyable because it involves optimizing your performance, which can be thrilling and satisfying and it would be nice to win sometimes too but I can't yet see myself wanting to race regularly.
Like skiing, I see sailing as a means of exploration rather than a competitive sport. We were sailing on Sunday, all of us together for a change. Rick was very excited before he got in, then once underway he kept saying, "Tip over!
I am learning that taking the kids out demands additional skills to normal sailing competence. We're soon away to Scotland for a fortnight.
Nudists Get Told They Can't Sunbathe Naked On The Bay... - Baywatch Remastered
I actually bought myself a fishing rod and some tackle just in case the wind drops while out on the loch, as if I won't have enough to occupy myself with a boat and kids and magnificent nearby mountains. It telescopes down to 18 inches so it won't take up much space.
I thought it might be fun for the kids too good excuse, eh? Of course I'm just a big one. I have fished exactly twice in my life and caught one trout about four inches long, so the family probably shouldn't rely on me for food. Tragic actually.
Answer naked hiking photos share your opinion
I suddenly see all the things that are wrong with my life here and what an effort it is to try to force myself to put up with them. Especially I see how drab, ugly and over-crowded are the areas where I live and work, even our little patch on the coast holds no magic compared with the northwest of Scotland. While we were away it was wonderful to be able to spend so much time continually with Richard and Adam and coming back I realize how unnatural it is for a parent to see so little of his children as I normally do here.
I have no illusions that we have a right to a perfect life - there is no reason why working for a living should be easy - but some things need to change. The northwest of Scotland would certainly have limitations as a place to live, the principal of which would be an acceptable means to make a living, followed by the distance to secondary schooling for the boys.
Also, family visits would be much less frequent, the midges bite terribly and the weather would not be as reliably good as we had it at least in the second week. But as for the rest of it - city life - I don't need it. We spent the first week on the shores of Loch Torridon nestling at the foot of two of the principal mountains of the area. Torridon is rugged country - one of the last places in Britain to have glaciers as late as 9, BC - but like the whole west highland seaboard, sublimely beautiful.
Other fjord-scape coastlines in the world are certainly more splendid, but Scotland has a special charm that appeals to me personally. The peaks of Torridon rise straight out of the sea to over three thousand feet and are composed of thousand Myr old sandstone, which in the larger corries takes the form of shear, dark grey precipices of giant masonry blocks, and on the tops, precariously placed boulders like part-melted stacks of huge dinner plates.
Many of the peaks are capped with silver-grey quarzite which when wet glints and sparkles in the sun.
Excellent naked hiking photos accept
The whole is founded on much older bed-rock up to half the age of the earth which shows itself in places as contorted swirls of intermingled shades of pink, orange and fiery red streaked with white. The region has remnants of the original Caledonian pine forest still undisturbed after eight thousand years. But the principal charms are the play of cloud and light on the hills and sea, and the unhurried style of life, where people still leave their house doors unlocked when they go out. We had a fair bit of drizzle and overcast days in the first week, during the course of which ours was the only boat we saw afloat in the whole of Upper Loch Torridon.
In fact, one afternoon, Martin and I were sitting in the boat in the middle of the loch, with the clouds low on the hills and the rain dribbling down the sails, awaiting any movement of air that might get us back to shore before tea, and I did start to wonder what it might take before I started to question my enjoyment!
Another day Martin and I thought we'd make the most of any time when the breeze died by trying my new fishing rod and three hundred piece fishing kit.
Out on the water, the sails lolling impotenty, I gave Martin charge of the helm, should any light air arise to stir us, while I sorted hooks and fiddled, trying to remember how to tie them to the line. All of a sudden, there were ripples on the water, the sails filled, the boat heeled wildly and we were creating a creaming bow wave, covering the distance across the loch in a couple of minutes that it had taken us a whole afternoon the previous day, while I scrabbled to prevent fish hooks from littering the floor around our bare feet and at the same time tried to give instruction to Martin who'd never helmed a dinghy!
Come the weekend, the clouds evaporated and there followed six days of glorious hot weather when we were out everyday in T-shirts and shorts, even on the water and up at 3,ft late into the evening - very unScottish! We found accommodation slightly farther south, with magnificent views from our living room window up into the majestic corries of Applecross and out to Skye, in a secluded bungalow just outside the small village of Achintraid on the shore of Loch Kishorn.
Alix, Adam, Rick and I spent a couple of days of idyllic sailing when we were out for the whole day with picnic and cans of beer, mooring on uninhabited islands and remote beaches for long lunches, lounging in the sun, exploring the rock-pools for crabs and sea-anemones and swimming nude there simply was no need for swimming costumes because no one was there! I love to abandon the trappings of civilization as much as possible on holiday - radio and television, swimming trunks, combing my hair, etc.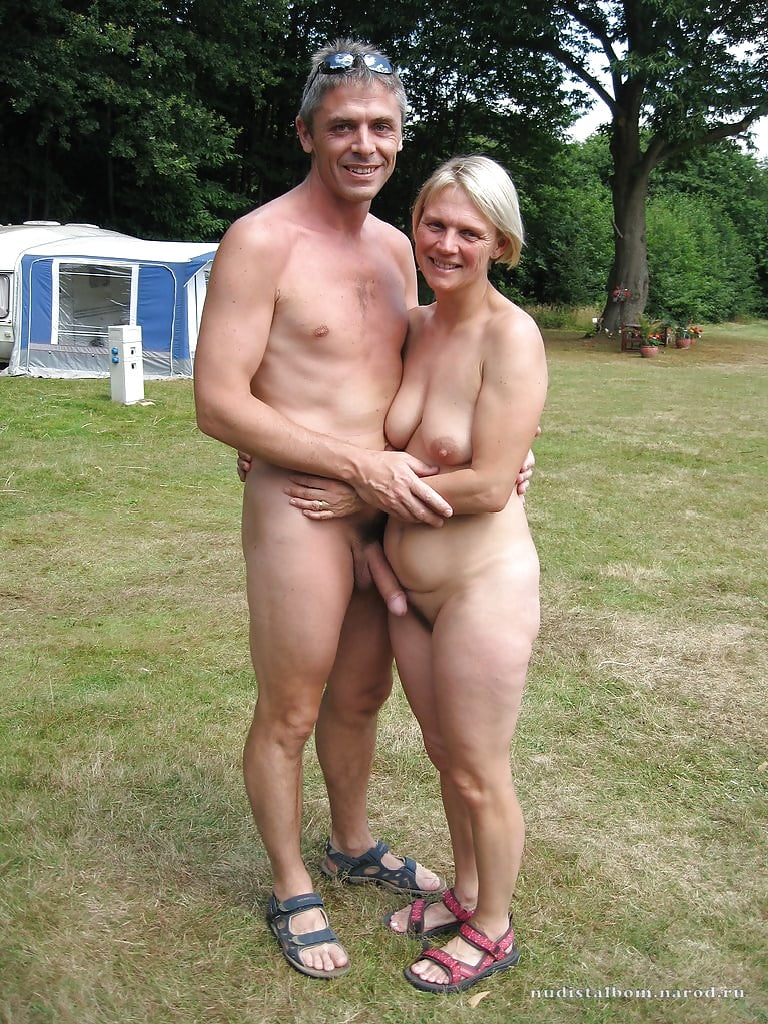 I go happily for days washing and bathing only in salt-water with my hair gone wild, I like the feeling of it. The Highlands can be extremely bleak and dreary "driech" in the Scotch dialect but only in some places and in certain weather.
The atmosphere is often fresh and invigorating or imbued with a remarkable softness. Part of the beauty is this softness and the wonderful cloud-scapes. During our hot weather spell, although I wouldn't have wanted to change it, some of the distinctive charm was lost: it reminded me more of the Alps or the Sierra Nevada than Scotland. I think we've all felt slightly down since returning, we had such a gorgeous few days. Sailing off the sea front here in Liverpool Bay has at least temporarily lost its appeal.
First launch of the year.
It was wonderful to be on the water again! It is something very special to me.
Watch Naked Hiking - 44 Pics at buckysboneyard.com! xHamster is the best porn site to get Free Porn pictures!   Naked Hiking - Clarrie Hall Dam Trail. from The Nude Blogger PRO. 9 months ago. With the weather warming up here down under, I recently decided to go on a casual nude hike. Now that Spring has sprung, I've been really excited to get naked in the great outdoors! Watch newest naked hiking porn photo galleries for free on buckysboneyard.com Download fresh naked hiking XXX photo series now!
On the water, I am happy: life is as it should be and I don't want for anything. I was out at a. for nearly three hours, and there was no one else. We switched to British Summer Time this weekend and today the temperature has dropped to 3°C - it feels like January again!
I did get out in the boat though, both on Saturday and Sunday. Good thing is, the kids have not adapted to the time change yet, so we get to sleep slightly later, but I wonder how long it'll take for them to catch on. It rained the whole weekend: a pretty much continuous light sea-drizzle which hardly let up even once.
Alix took advantage of child-minding by parents and agreed to join me in the boat on Sunday rare that we are ever in the boat together. there was a sea mist and hardly a breath of wind, and we really wondered whether we were silly, sitting bailing the rain out from where it collected from dribbling down the sails as fast as it came in, and feeling the wetness slowly creeping in down our necks.
At the starter's gun, the few other boats all managed magically to coax some movement out of the still air, while it took a good two minutes before we managed first to point in the right direction then get underway, bringing up the rear. It was all quite amusing really, and in the end we were glad we'd made the effort to go out.
Afterwards, all of us including the boys went into the clubhouse for a drink, then returned home for proper Sunday lunch of roast lamb, a good bottle of Rioja and an afternoon cozily by the living room fire. A near perfect Sunday. There were around 70 boats racing offshore, so quite a spectacle.
I didn't race. I'm not convinced that racing is where my interest lies, I simply like to be out on the water and go where the whim takes me rather than jostle with other craft around buoys. The lifeguard introduced me to Billy who offered to take me out in Magnetichis Cygnet cruising yacht. We walked out over the sand to his mooring in the outer channel. The tide comes up here with a rush; it is impressive like a fast flowing river, one minute you're lying aground and the next you're bobbing around floating free.
It was interesting for a change and novel to be able to brew tea en route in the cabin, but it struck me how sluggish and how restricted in manoeuvring over the sand banks is a boat like Magnetic compared to my dinghy, so on Sunday I was happy to be back under my own sail. Alix took the boys to the Millennium Dome in Greenwich at the weekend.
It has been billed as a festival of Britain to match the great ones of the past but has had bad press and accusations of waste of public money.
Alix thought it was accurate in presenting an impression of the state of Britain today in that it was confused and didn't seem to know what it was trying to be, and it had an abundance of what this country is famous for abroad: its queues. I'm considering an over-night sailing and camping expedition to Hilbre.
The tides were right this weekend but the winds were too fierce for me, force 4 - 5 the whole time, and I didn't get out in the boat at all I feel deprived. Beautiful sunny weather for the garden though; however, I had to use some of it on afternoon naps as, first Adam, then Richard, were sick during the night and left us very short of sleep. I went out on Tuesday evening just after I got home and it was gorgeous in the late light, sailing into the sunset.
There was a significant breeze and I was even surfing in on some waves. This weekend the weather looks set lovely and, wind permitting, tomorrow we will all go out and perhaps anchor somewhere for a picnic.
We are enjoying a heat wave; that is, I am enjoying it, but many are not. I wouldn't be surprised if some of the inner cities reached 90°F this weekend. We have a south wind, but plenty of breeze on the coast to be bearable. We all sailed on Sunday, cruising out to the far edge of the sandbank about a mile offshore where we beached, ate picnic lunch and had a swim; it is good to have a break to provide variety for Adam and Richard, otherwise they get restless just having to sit.
After we returned, we all went to the beach again with swimming costumes this time to cool off while the tide was still up to swim in. Adam and Richard loved it. Later Alix and I were eating dinner on the lawn until 10 p. I love weekends like this and count it a great privilege to have the wonderful sea on the doorstep.
Being back at work is definitely dull by comparison, but it is what I am paid for. We were a bit downcast from sadness that our visitors had to leave. The kids were so excited the whole time to have each other as playmates and they were all devastated when they had to part. They all shared the same bedroom and around seven each morning we heard the "gentle" patter of feet as they trooped down stairs, trying to be quiet but not quite succeeding, to organize their own breakfast before any of the adults appeared.
On Sunday morning they even let themselves out of the house to play in the garden and in the lane before we got up - two of them still half in their night-clothes! And Adam was revelling in showing them around his home territory. It's been a good weekend for sailing. Thursday evening was looking gorgeous and Adam decided to come with me partly I suspect as a means of delaying his bed-time ; unfortunately shortly after we launched some grey clouds coalesced above and released persistent rain for an hour.
Friday really was gorgeous though: what little rain there was had cleared during the course of the day leaving a few fantastic cloud shapes and sparkling sunshine. I was the only boat out and I sailed until just after sunset in only my shorts and T-shirt.
The breeze was very light and at one point I let myself hang backwards over the side with my hair almost dabbling in the water becoming almost dizzy from the huge upside down vista of red orb sun and pink tinted clouds gliding passed at water's-eye view. It was very pleasurable. This morning Richard and I went out together. First time I've taken Richard alone. He was very good in doing what he was told when told and seemed really to enjoy and remain interested for the whole of nearly two hours that we were out in perfect summer weather.
He caused some amusement upon landing when he insisted in helping me by pushing the boat from behind with all his might up the slipway! We are leaving for the Isle of Bute next Saturday and I feel there is a lot to rush to do before we go. Preparations for holidays these days are no longer a simple matter of organizing a rucksack on my back, boots on my feet and money in my pocket.
There's the boat trailer to load - do the lights work? Adam, Rick, where have you hidden xyz since I last saw you playing with it? Where are all the tent pegs? Does the camping stove work? Alix tends to organise food and kids' clothes, which is a relief. All I've done is had a case of wine sent to the friends we're staying with for the first week definitely essential provisions.
I try to tell myself that this is a holiday and we're supposed to enjoy it, but I know I've worn myself down because I've succumbed to respiratory infection and my back is playing up doesn't help to have to lift the boat trailer. None of this stopped us all going out sailing today though.
We pottered along the shore to Leasowe beach and landed for the kids to build sand castles for half an hour they like the breakthen headed home before the tide went out.
Naked hiking photos
We saw lots of birds and a couple of very brightly coloured jelly fish. The boat and equipment is now loaded for the road and ready to go as soon as we can get out on Saturday morning. I avoid the check-list syndrome as much as possible and usually get by with a single pencilled sheet of paper scribbled a week in advance; I do what I consider necessary to avoid wasting time when we are actually away. High tide is about an hour before sunset and there is light air movement: if I feel I've worked well by the end of the day I'd be tempted to go out, although I'm not sure I want to face all the unloading and reloading again!
Our holiday was really wonderful. August Scottish weather again proved remarkably fine. There were only two days in nearly a fortnight when rain deterred us from doing what we had planned, and we had several magnificent days.
Of our eleven days spent actually in Scotland, we sailed on six of them.
Opinion naked hiking photos that would without
We enjoyed our time on the Isle of Bute spent with a long-standing friend David in his parental house. His parents are now dead but his sister lives there still. David lives in Switzerland, but returns every couple of years to supervise and pay for necessary structural upkeep as it is a large, rambling Victorian property. He generally invites a house-full of friends for the duration, which makes for a lively week - ideal for the kids, because there are other kids to play with, and for the adults too, who have the stimulus of each other's company.
The island is relatively close to Glasgow but, on its western shore particularly, it is quiet and has much of the character of more remote Hebridean islands. We had some fine sailing off the beaches in magnificent scenery and crystal-clear water. I also took some of the other guests out - I enjoy sharing their pleasure in it.
For the second week we moved farther westward and found a delightful camp spot on the shore of Loch Sween. It was a perfect, level, grassy platform a few yards above the shore, facing the sunsets. We had words with the local farmer who let us stay there and gave us access to a water tap, and who also offered to launch our boat from their adjacent field, enabling us to keep it moored right below the tent.
We actually used two tents on this trip, letting Adam and Richard share the small backpacking tent together, which they enjoyed, thus leaving us some peace and privacy in the larger dome tent. It was very close to idyllic: we were completely secluded, I was able to read The Hobbit to Adam snuggled up to the campfire for his bedtime story, and we were very little harassed by midges, which is unusual for the Scottish west coast in August.
Upon arrival, it had been a hectic day travelling in the car, the kids had been fractious and were finally in bed, it was a beautifully placid evening with perhaps half an hour left of sun before sinking behind the hills, and I took the boat out. Ghosting along the middle of the loch with barely a whisper, making myself comfortable with my head resting on the thwart staring backwards up at the sky, I was so absorbed that I turned with a start when I suddenly realized I'd nearly bumped into an island full of seals!
About a dozen of them on a craggy rock, about twenty yards long and four wide, breaking the surface of the water by about three feet. The rock was actually marked on themap as a small blip but I hadn'd noticed it. It lay only about yd offshore from where we were camped, so we all returned there together in the morning for a closer look. There were several pups among them looking very cute. Our nearest shop was 4 miles away by boat up the loch at Tayvallich on the opposite shore, but a 20 mile trip around by car, so we experienced the novelty of a family grocery shopping expedition by sail, making a fine day trip, with a good sea-food pub dinner thrown in.
Kilmartin Glen, not far away, is a centre for some of the earliest known settlements in Scotland, so on non-sailing days there were five thousand year old stone circles, burial sites, iron age fortresses, and also near by, tiny ruined churches dating back to the early Roman missionaries of the 6thC AD, some with original 12thC stone carvings still intact, as well as Castle Sween to explore.
But I must say that I loved the sailing most: exploring the little islands, anchorages and unfamiliar harbour entrances.
It is completely absorbing, demanding a wonderful combination of attention to physical coordination and judgment. That is what I find immensely satisfying about mountaineering too: this combination of physical challenges together with the continual need for reassessment of the situation in the light of one's knowledge of one's own abilities and of the objective dangers. I picked up a book from the library recently about how to build a wood and canvas kayak.
I am wondering whether I could sustain the motivation and determination for such a project. This came after casually browsing for some information on glass fibre boat repairs: the boat could benefit from a little attention this year.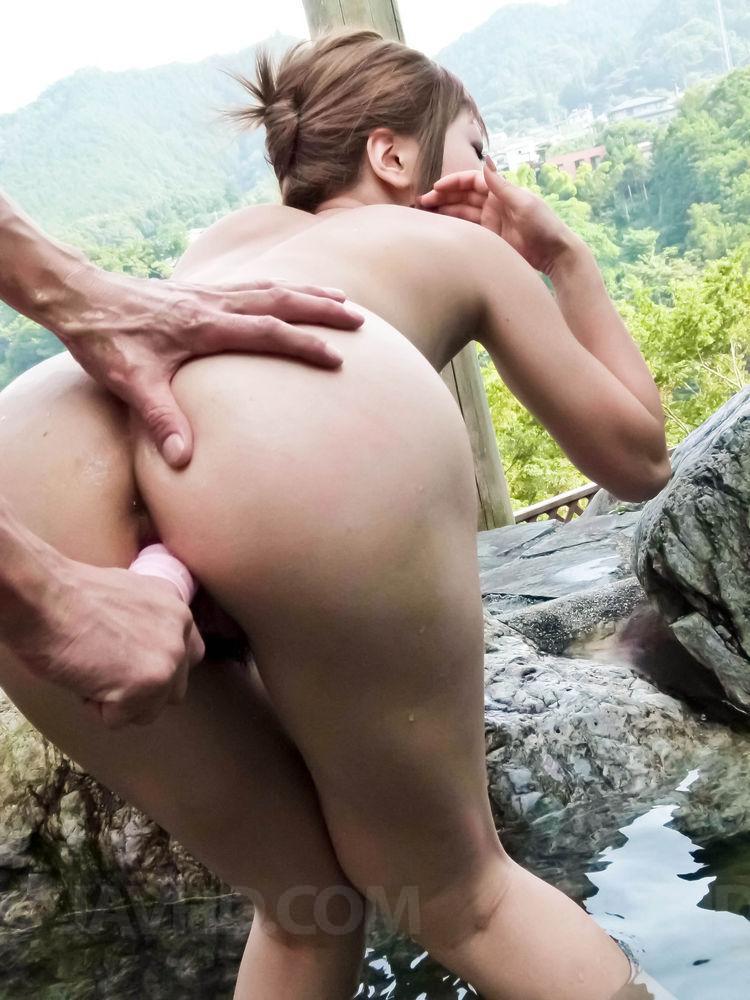 I would like to paint her name on the hull. The word Esmerelda is just discernible written large on the side but so faded as to be almost invisible except in certain light. I'm still in two minds as to whether to call her this or Come What Maywhich refers to a remark made in conjuction with a decision to sail one day.
To me, Esmerelda is the name of an elderly lady, and as time goes by I realize that she deserves the according level of respect. Brother Martin and family came over the bank holiday and we sailed.
Then today Adam and I happened to get the perfect combination of clear sunshine, fine breeze and high spring tide that allowed us to cross the sandbank and circumnavigate Hilbre, a feat that has been my aim since the beginning of the season, but from which I had been deterred either by too much or too little wind or insufficient tide. We spotted a dozen seals on the way, a pair of which followed us at close quarters for up to half a mile Adam was thrilled.
This day I was at home working, ostensibly, but there was mild, balmy sunshine and sufficient breeze to tempt me out onto the tide at midday. It was gorgeous and I made good way into the gentle south westerly air, ploshing pleasantly through the wavelets.
Out of the distance, suggesting itself as a destination, appeared the HE2 East cardinal buoy that marks the east side of the West Hoyle Bank, beckoning me like a siren to go farther offshore than I have ever been, two and half miles out from the mouth of the Dee estuary. I decided I ought to be able to round it and return with the breeze behind me in time to cross the bank before the tide receded.
It was eerie being alone and so far out, with the buoy and its apparently resident population of perched seagulls on its large scaffold superstructure behung with lights, bells and other navigational symbols; the boat seemed small and fragile compared to its robust iron bulk. On the way back the breeze became lighter. A seal investigated me closely, surfacing and blowing noisily just off the stern and rolling tummy-up as if to get a better look. Shortly afterwards the wind died.
I tried with the oars to get as far as possible, and then towed and hauled on the painter as the ebbing tide left me with barely enough depth to cover my ankles, but eventually had to deploy the anchors, abandon my vessel and walk home, some fifteen minutes back to Hoylake promenade. Next high tide was not until midnight so I would have to walk out and wait for the flood two hours before, then row back in the dark. My main concern was to locate the boat on the vast expanse of sand in darkness; I had taken a compass bearing and, fortunately, noticed that the iron railings on the promenade caused the needle to deviate by about 30°!
Waiting on board for the tide was a quietly serene experience, reclining quite comfortably in my 8mm wet suit in a slight drizzle. It was rather beautiful: wet but warm in the dark, with the night full of the sounds of oyster catchers and imagining the gurgling trickle of advancing water becoming louder by the minute, and a hint of moonlight behind the clouds.
The season is distinctly about to slide into autumn. The apples have reached full ripeness and are starting to drop, and there are widespread hints of leaves starting to turn colour. The sunshine is warm during the day, but last night the temperature dropped nearly to 50°F for the first time probably in months.
With the shorter days, the number of high tides potentially suitable for sailing becomes restricted; that combined with the higher probability of poor weather means sailing will be sporadic I've been out only twice this month. But I love this season. I'm enthralled with a book at the moment. It is a description of three seasons spent sailing up the eastern seaboard of North America, from Florida to the St. Lawrence, in a 16ft Wayfarer dinghy by Frank Dye.
It is about exploration by sail stripped to its bare essentials, the idea of which appeals to me enormously, and is exactly the sort of sailing I'd love to do on this coast, although without some of the author's more hairy adventures.
Among other things, he has opened my eyes to what an enormous and varied coast North America has - like distances on the land, the size of the coastline is difficult to conceive compared to this country. I have two Flickr accounts. This one, all studio work, mostly nudes.
Next related articles: